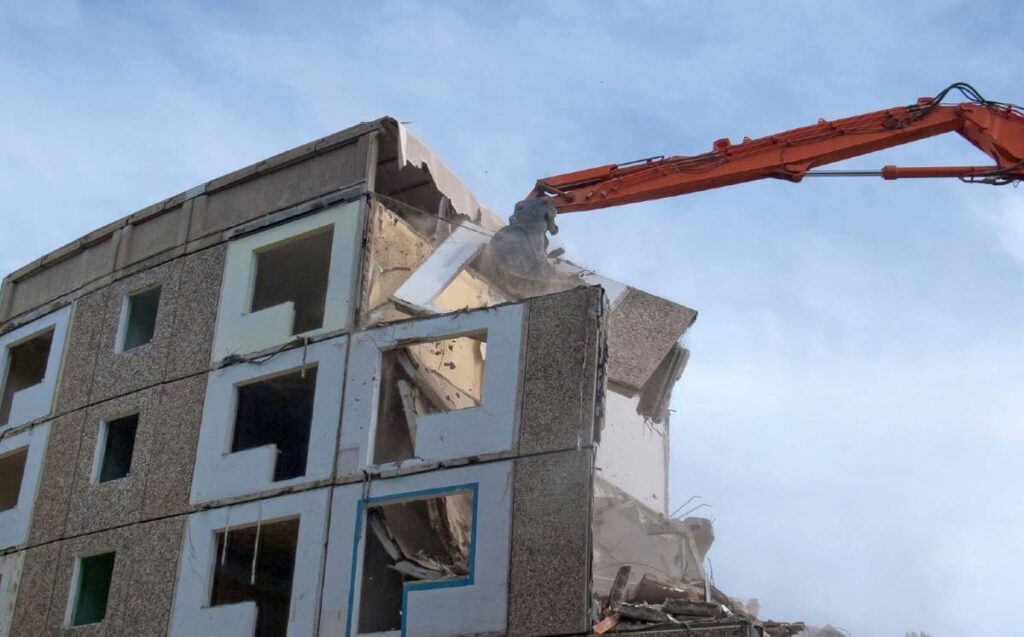 Demolition is often the first step in any construction or renovation project, and choosing the right demolition contractor is crucial to ensuring a safe and efficient process. Whether you're in Fort McMurray, Alberta, or anywhere else, MJNI Projects Inc. understands the importance of this decision. Here, we outline the steps to help you find the perfect demolition contractor for your project.
1. Research and Compare:
Start by conducting thorough research on demolition companies in your area. Look for contractors with a strong track record in delivering safe and efficient demolition services.
2. Check References and Reviews:
Don't hesitate to ask potential contractors for references from past clients. Reading reviews and testimonials can also provide valuable insights into a contractor's reputation and the quality of their work.
3. Ask for Bids and Proposals:
Reach out to several different demolition contractors and ask for bids and proposals. This will allow you to compare pricing, timelines, and the scope of work they offer.
4. Meet the Contractor in Person:
Schedule meetings with the contractors you are considering. Meeting in person gives you an opportunity to gauge their experience, communication skills, and their approach to demolition.
5. Evaluate the Contractor's Plan and Approach:
Ask each contractor to provide a detailed plan and approach to the demolition process. Evaluate their methods for safety, efficiency, and environmental considerations.
6. Check the Company's Price, License, and Insurance:
Ensure that the company is licensed and fully insured. While pricing is important, it should not be the sole determining factor. A reputable company will offer competitive pricing while maintaining high standards of safety and quality.
7. Check the Company's Project Portfolio:
Review the contractor's past projects to get a sense of their capabilities. A well-established demolition contractor should have a diverse portfolio showcasing a range of successful demolitions.
8. Check the Demolition Project Timeline:
Discuss the expected timeline for your demolition project with each contractor. Make sure their proposed schedule aligns with your project's needs and deadlines.
9. Find Out Company Details and Business Background:
Learn about the company's history and experience in the industry. A contractor with a strong background is more likely to have the expertise needed to handle complex demolition projects.
10. Check the Tools and Technology Used in Construction and Demolition:
Modern demolition requires state-of-the-art equipment and technology. Ensure that the company has access to a wide range of the most up-to-date demolition machines and tools.
11. Check if the Company Removes Hazardous Materials:
If your project involves hazardous materials, such as asbestos or lead, confirm that the contractor is well-versed in handling and disposing of these materials safely and in compliance with regulations.
Choosing the right demolition contractor is a decision that can significantly impact the success of your project. With MJNI Projects Inc. in Fort McMurray, Alberta, you can trust in our commitment to safety, efficiency, and quality. Our experienced team, modern equipment, and proven track record make us the ideal partner for all your demolition needs. Contact us today to discuss your project and experience the difference of working with a trusted demolition company near you.